Rubber elbow 90° 48-50mm with clamps. HS 40092100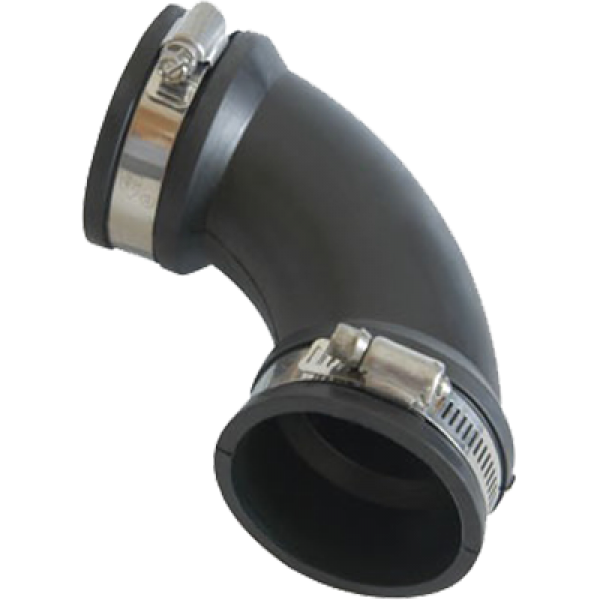 Rubber elbow 90° 48-50mm with clamps. HS 40092100
---
This rubber bend fits on a standard tube of 50cm, and is used to connect two tubes diameter 50mm without gluing.
Make sure that - inside the rubber - the tubes are pushed as far into the bend as possible and then tighten the tensioning rings. This connection is guaranteed to be leak-proof.
This rubber can - in addition to tubes of 50mm - also be used to connect "imperial" tubes diameter 48.5mm.