Automatic 3-way valve 50 mm L-bore without controller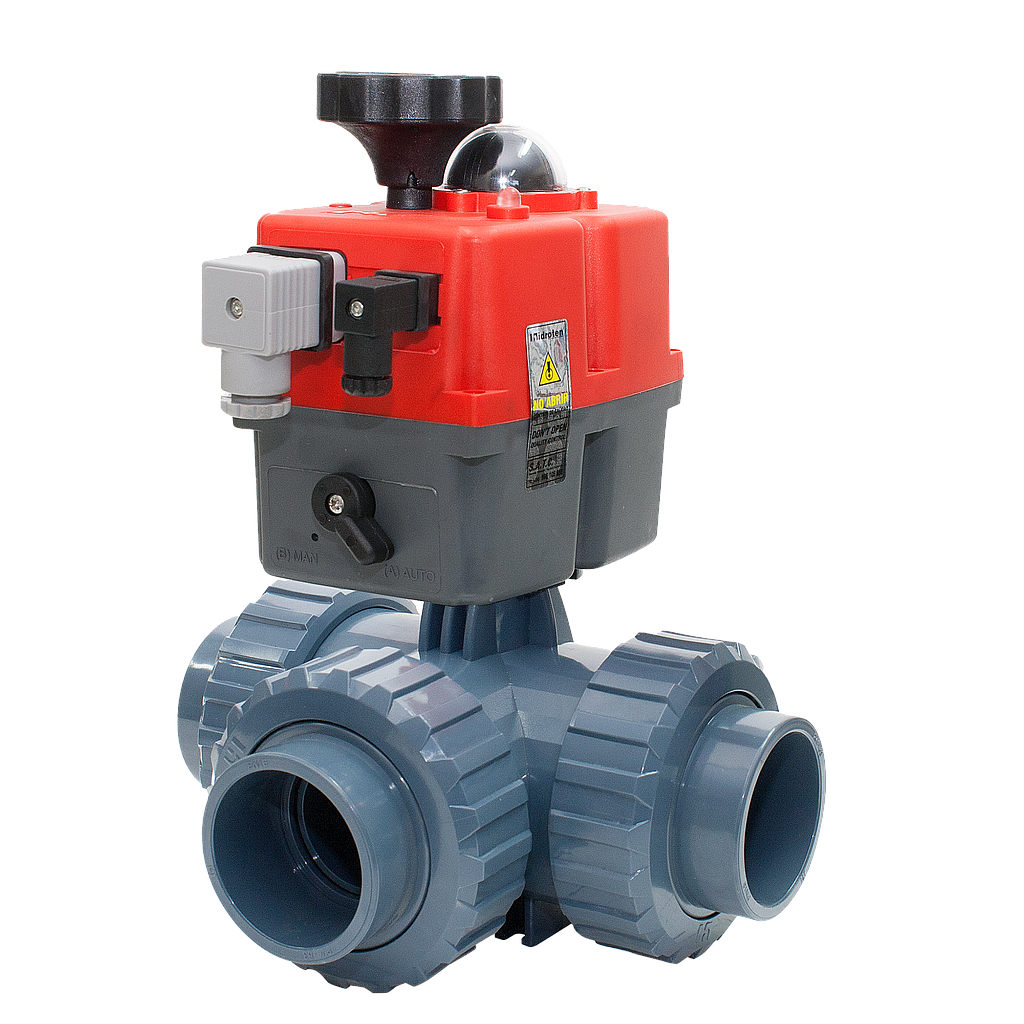 Automatic 3-way valve 50 mm L-bore without controller
---
Automatic three-way valves are primarily used to control a solar heater. In sunshine (temperature on the solar heater 4°C higher than the temperature of the water), the tap turns to position "solar heating". In case of clouds, the valve turns directly towards the swimming pool. The valve is therefore usually linked to a temperature controller (not included).
What is special about this valve is that it rotates back and forth at 90°C. This has three advantages:
- the valve is never completely closed during the turning movement. So there can be no pressure surge in the pipes due to the turning movement.
- on valve swivels, the bulb tension on the valve can be controlled. This has the advantage that the tension can be set in such a way that the valve turns very smoothly, and the interior does not come under tension.
- the valve can be used in other applications, where the valve is only opened x% (for this you choose the wi-fi variant)
On the side of the valve is a lever, with which you can set the valve to manual or automatic. via the sphere on the top, you can visually see in which position the dreiweg valve is located.
The tap has an L-bore, which means that the water enters the middle connection, and is then sent to the left or right.
An identical three-way manual valve is available. In the unlikely event of a breakdown, it is possible to replace the valve with a manual valve, without having to re-glue piping.
In the box : Three-way valve type hidro 220V with mounted motor and spanner to control swivel tension.