Automatic 3-way valve 50 mm T-bore without controller type Peraqua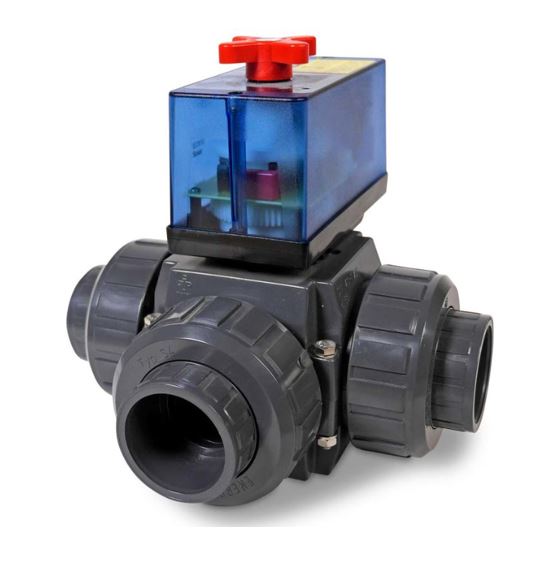 Automatic 3-way valve 50 mm T-bore without controller type Peraqua
---
Automatic three-way valves are primarily used to control a solar heater. In sunshine (temperature on the solar collector 4°C higher than the temperature of the water), the tap turns to position "solar heating". In case of clouds, the valve turns towards the swimming pool. The valve is therefore usually linked to a temperature controller.
With this valve, the temperature controller is not added.
The valve has a T-bore, and always rotates 180° clockwise. It can also be turned manually. The entrance to the valve is the middle swivel. The water is sent left or right.
In the box : Three-way valve type Peraqua 220V with mounted engine.
Manual - Quick start guide - Youtube - Folders - Spare parts