Benisol temperature controller plug&play including temp probes and temp insert and tapping saddle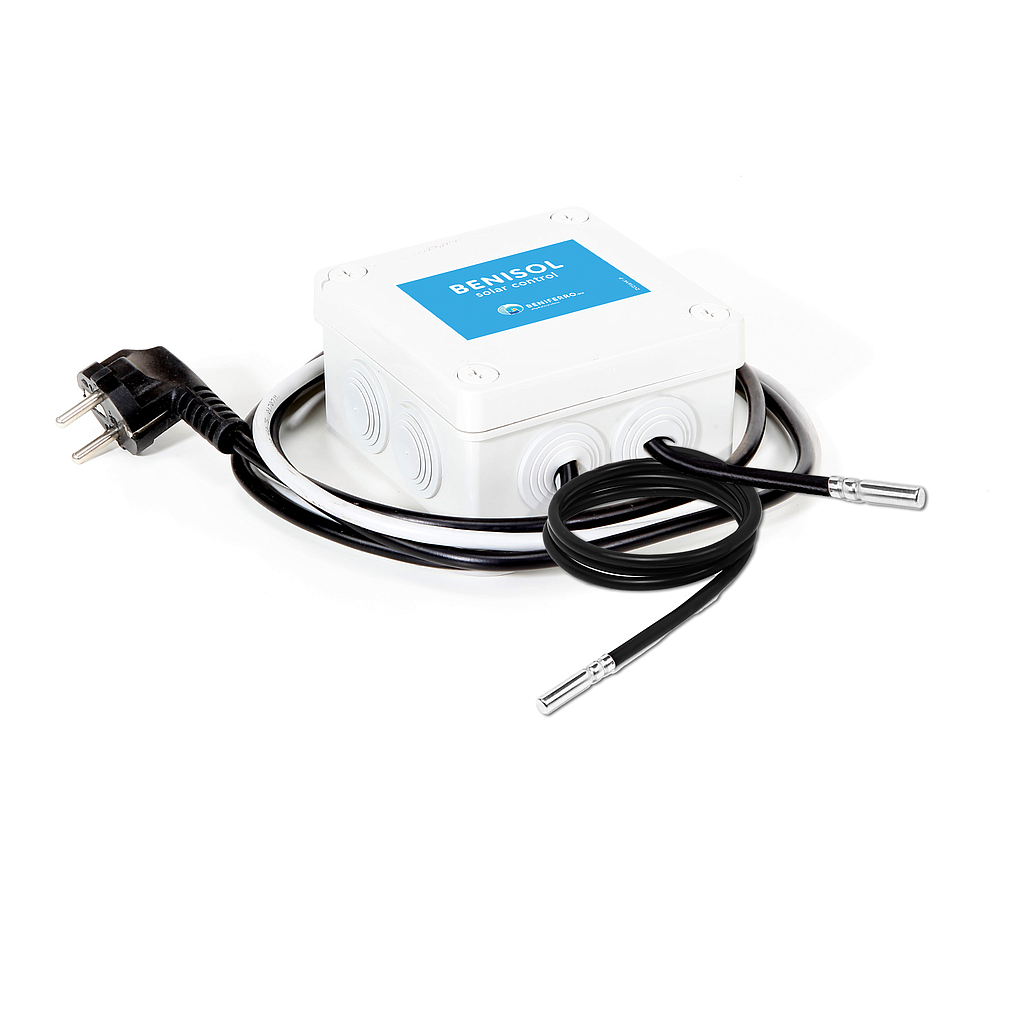 Benisol temperature controller plug&play including temp probes and temp insert and tapping saddle
---
EPDM solar heating is the most economical and ecological way to heat a swimming pool. The heating is often controlled with a motorized three-way valve.
The motorized three-way valve can be connected to a "Benisol" box with 2 thermocouples that measure the roof temperature and the water temperature. As the sun heats the sensors to a 4°C higher pool water temperature, the valve will rotate to the "heat" position and vice versa. If the water temperature reaches 32°C, the valve sends water to the pool and not to the solar collector. The values 4°C and 32°C are adjustable.
The Benisol box contains all the necessary installation accessories such as a 50mm clamp saddle and a sleeve for the temperature probe. The temperature probes have a length of 1m (water) and 10m (roof).
The three-way valve is sold separately.
Contents of the box: Benisol temperature control box, water temperature probe (1m) (with clamp saddle 50mm and probe holder), roof temperature probe (10m) and 230V plug.
Manual - Quick start guide - Youtube - Folders - Spare parts