Connector 50 /38 /32mm for EPDM solar heating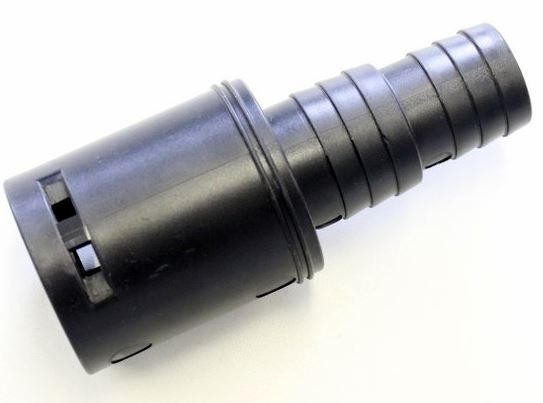 Connector 50 /38 /32mm for EPDM solar heating
---
This connection piece fits to the beniferro EPDM distributor for solar heating. This allows you to connect the distributor tube on 1 side with a 32 or 38mm PE hose via a tensioning ring (we recommend the use of filletplast to make the connection waterproof), or glue with 50mm PVC pipe (use standard PVC glue for this).
To be able to glue the 50mm tube into the connection piece, you must cut the connection piece between the ridges.
This connection does not fit on other solar heaters.
To to ensure watertightness, you will also need an O-ring and cable tie.