Injection nipple for chlorine/ pH 1/2 inch. HS 90268080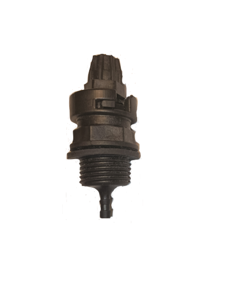 Injection nipple for chlorine/ pH 1/2 inch. HS 90268080
---
This injection nipple with 1/2 inch thread is used to inject Chlorine, pH- or pH+ into a pool pipe. At the nipple at the bottom of the injector, a flexible pipe can be placed, so that the final injection is further flowed from the injection point. In this way you can physically separate injection of acid and chlorine.
Inside the injection nipple is a rubber check valve, so that no pool water can escape through the injection nipple.
The injector comes with rubber seal, so that no Teflon or Filetplast is needed during installation.