Ferrodos water treatment with flowswitch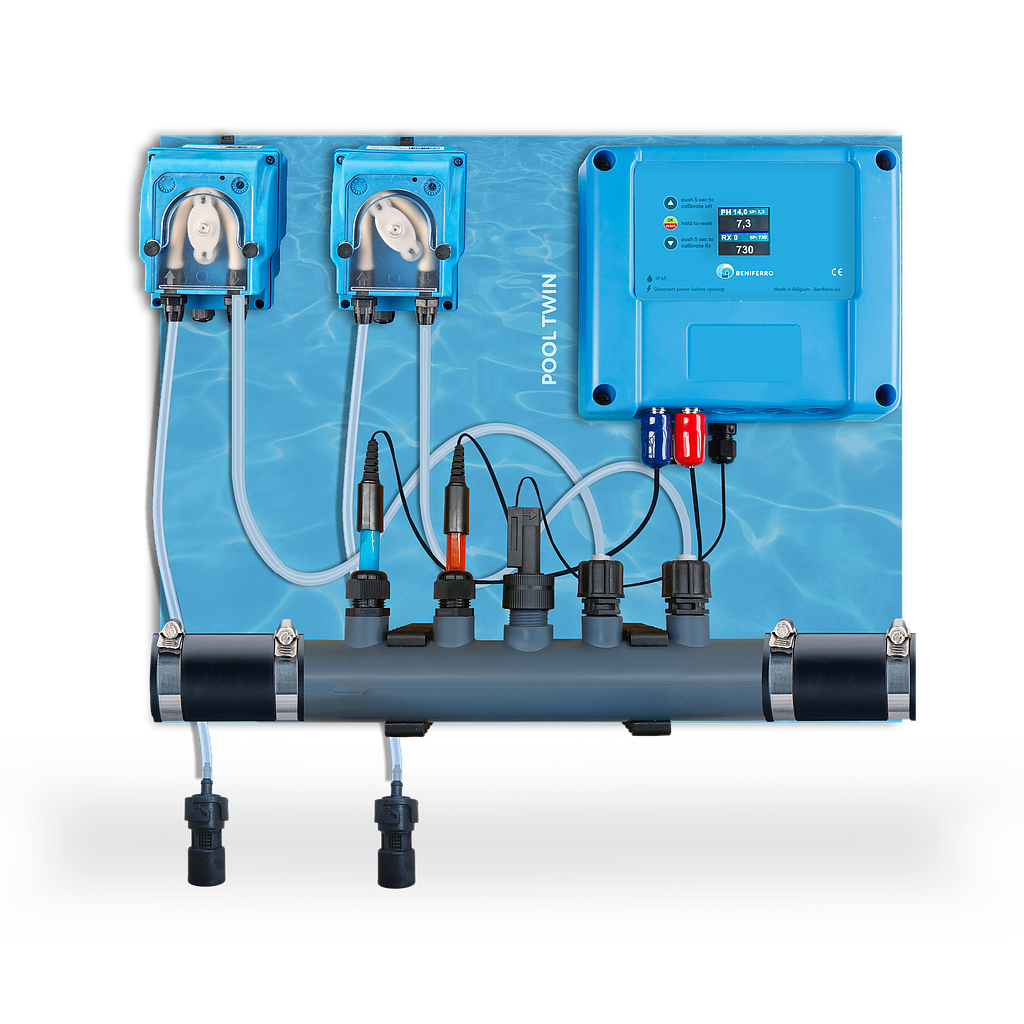 Ferrodos water treatment with flowswitch
---
The Ferrodos is an automatic water treatment device with liquid chlorine and pH neutralizer, of high quality and at an incredible price.
The Ferrodos has been developed for "do-it-yourselfers" of the swimming pools.. Because it is fully pre-assembled and comes with two rubber ends, it is very easy to install. The menu and the calibration - which is activated by pressing a "calibration" button - are also extremely simple. The Ferrodos with "flow switch" will stop dosing products in the absence of water flow.
As soon as the water passes through the measuring/dosing nipple, the equipment measures the pH and Redox (chlorine) and automatically adjusts the pool values. When used correctly, you are 100% sure of clean and healthy water.
You can add liquid pH and liquid chlorine level probes to the plant, to speed up liquid refilling when the vessel is empty.
To prevent the chlorine from crystallizing in the injector where it comes into contact with the pool water, we recommend that you add a chlorine-anti-scaling solution.
For winter/annual maintenance we offer the annual maintenance kit, a wintering solution and bottle, and dummy probes to close the probe holes (also useful for calibration).
In the box: Ferrodos with screen with pre-assembled flow measurement without level measurement; Supplied with probes, calibration solutions and 2 rubber sleeves 50 mm.
Manual - Quick start guide - Youtube - Folders - Spare parts