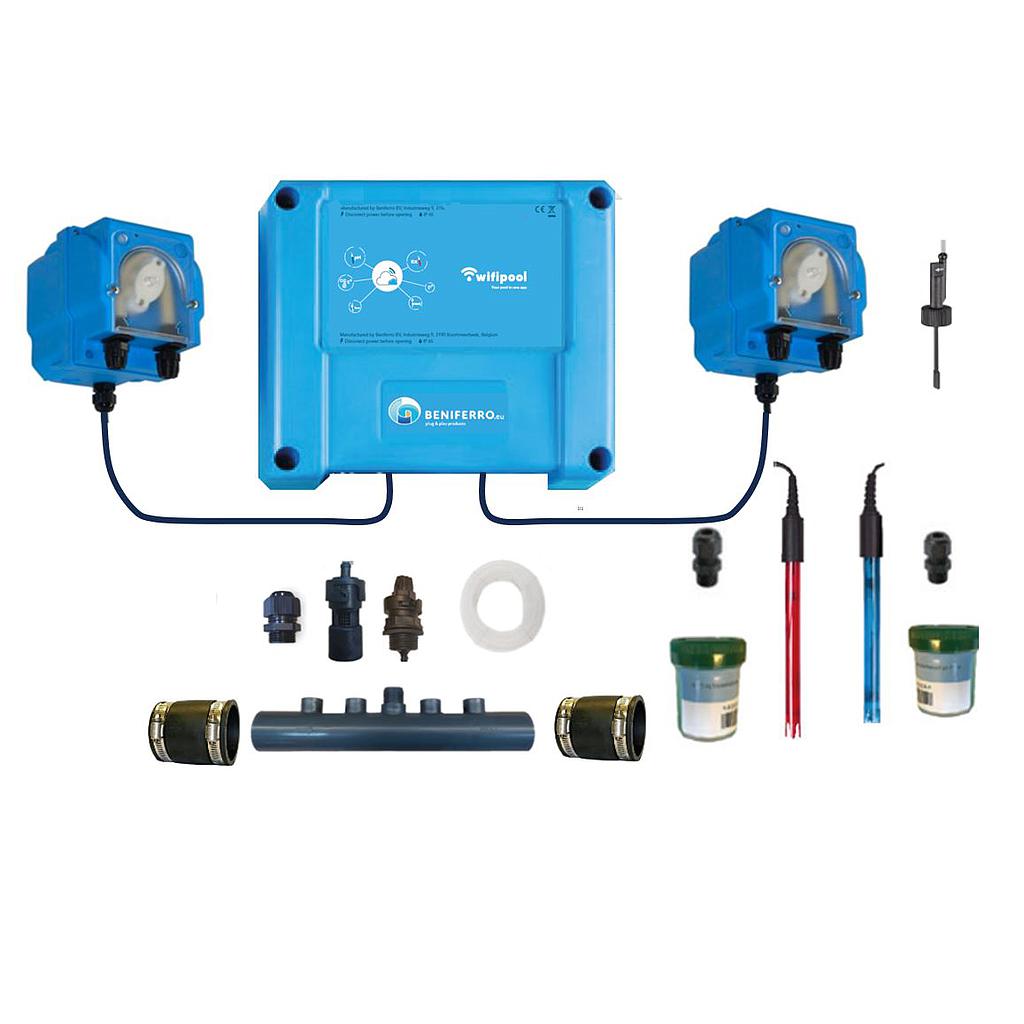 Wifipool complete set for pH and RX control (liquid chlorine)
---
This Wifipool set contains all parts to measure and control pH and Redox (liquid chlorine).
The peristaltic pumps start and stop according to the automations defined in the WIFIPOOL app. You can start your pH+ or pH control pump based on the pH and your chlorine pump based on the measured Redox. You can even choose that the 2 pumps do not work at the same time.
The pumps are supplied complete with suction feet, pipes and injection nipples. The pH/Redox measuring boxes contain all the necessary elements for installing and measuring pH and Redox. Everything fits on the corresponding measuring and injection tube of 50mm.
A flow switch (to stop the addition if there is no flow), or level probes (to stop the addition if pH and liquid Chlorine vessels are empty) must be purchased separately.
The WIFIPOOL app is available for Android and IOS.
Contents of the box: 2x Peristalic Pump, 2 smart plugs 10A (pH and RX), probe gland, suction feet and hoses and injection nipples and hoses.