Temp probe with waterproof Higo connector 1m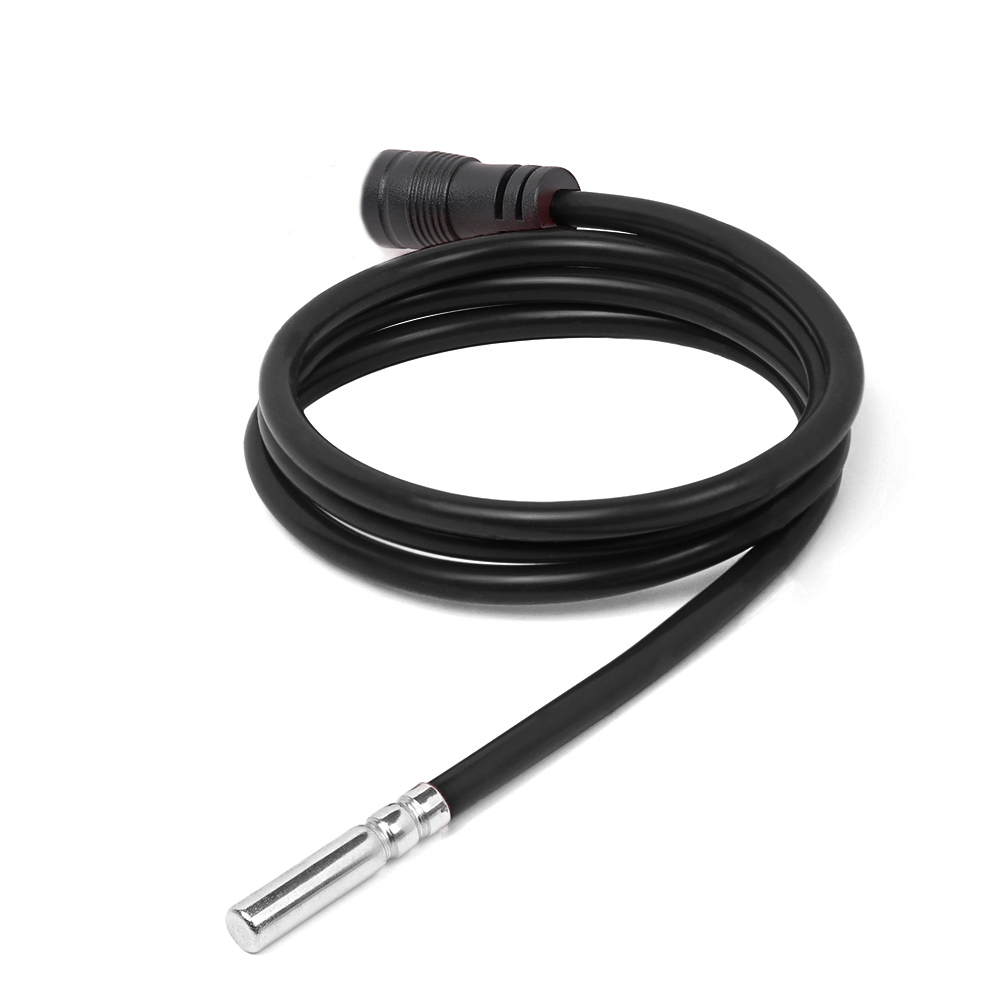 Temp probe with waterproof Higo connector 1m
---
This waterproof WIFI temperature probe measures 30x5mm with a 1 m long wire. It operates from -10 to + 85°C, and has an accuracy of +- 0.5°C.
The probe is equipped with a waterproof Higo connection, for which extension wires of 2 meters are available.
Characteristic of these probes is that they do not lose accuracy over longer distances.
The probe fits in the corresponding probe sleeve with 1/2 inch thread, or in our special measuring and injection tube with temp probe holder